Recovery of confiscated funds
What happened?
The Asian wallet operator "Plus Token" was a Ponzi scheme (pyramid scheme). Investors were promised high returns of 9% to 18% for their deposits. In the process, investors were paid out with the funds of other investors without them knowing about it. In some cases, there is even talk of an "exit scam", in which money is fraudulently taken without any consideration being given and the people behind the scam disappear from the market with the money after some time.

Plus Token was launched in May 2018 and investors could store Bitcoin, Ether, Bitcoin Cash, Litecoin, XRP, DOGE and DASH on their Plus Token wallet. By June 2019, the pyramid scheme had reportedly attracted over 2.6 million members. During this period, the scheme is said to have taken in more than 314,000 BTC, 117,450 BCH, 96,023 DASH, 11 billion DOGE, 1.84 million LTC, 9 million ETH, 51 million EOS and 928 million XRP. At the lowest prices during this period, the crypto assets were worth at least USD 2.2 billion. At today's prices, it would be over USD 11 billion.

The masterminds were arrested in the middle of last year, including in China and Vanuatu. House searches were also carried out and crypto assets worth USD 4 billion were seized.

According to unconfirmed reports, on 19 November 2020, the Yancheng Intermediate People's Court in China (Jiangsu Province) sentenced those behind the crime to between 2 and 11 years' imprisonment and fines of between USD 100,000 and USD 1 million.

Apart from the seized crypto assets, cryptocurrencies were also allegedly laundered extensively. Police were able to trace some of the laundered funds, which were spent on the purchase of luxury cars, two dozen properties in China and insurance policies in Hong Kong.

Probably not to the delight of the aggrieved investors, the seized digital currencies are now to be liquidated according to the ruling of the Chinese court and the proceeds and profits forfeited to the national treasury.


What should be done now?
We strongly recommend, if not already done, to initiate criminal proceedings. In particular, due to the possibility of personally appearing before the police and, of course, due to cost considerations, we consider it most expedient for each aggrieved party to file the criminal complaint with their competent police station themselves.

In fact, it might be difficult for aggrieved parties to subsequently recover from the seized funds for the loss, especially after the matter takes place in China.

However, China is, among other things, a State Party to the UN Convention against Transnational Organised Crime. Accordingly, the confiscated proceeds of crime or property should be returned as a matter of priority so that the victims of the crime can be compensated or such proceeds or property can be returned to the rightful owners.

It would therefore be advantageous if a sufficient number of aggrieved parties participated in this collection procedure, so that through a large mass, appropriate action can ultimately be examined and implemented in China.


Why should you register with us for the collection procedure?
We are an internationally active law firm that has a lot of experience and knowledge in the field of investor protection. Among other things, we represent numerous injured parties from almost all European countries who have been victims of fraudulent online trading platforms for CFD, crypto and forex trading. In doing so, we are in active exchange with the European public prosecution offices and financial supervisory authorities. Our law firm also maintains contacts in China, which should enable us to provide the best possible support to injured parties in this matter.

Injured parties would be entitled to get back the crypto assets they paid in. This means that if you have paid in 2 BTC, for example, you should also receive 2 BTC back.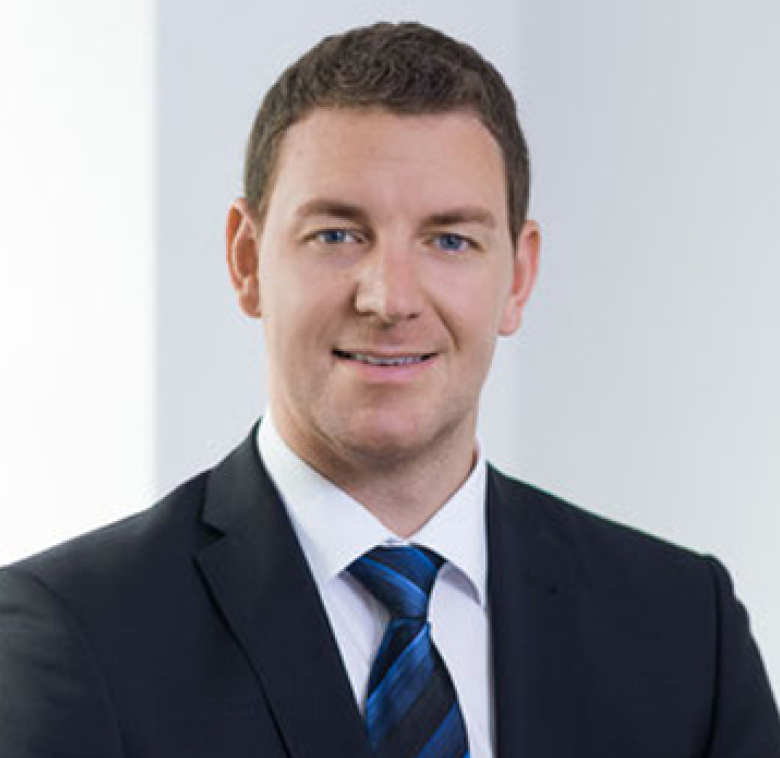 ---
"Injured parties would in principle have a claim for recovery of the confiscated funds."
---

---
- Dr. Florian Scheiber - Attorney at Law
Information on the collection procedure
What benefits will I receive if I register for the collection procedure?
In order to keep the cost risk manageable, we would first take extrajudicial steps and provide the following services for you:
We will add you to our collection procedure evidence list.
We will review your documents and examine your case.
We would contact your competent public prosecutor's office accordingly.
We will clarify your legal expenses insurance coverage, if any, and submit a coverage request to your insurance company.
We will contact potential litigation financiers who may finance further proceedings in return for a contingency fee.
We will determine the further strategy with you.
What documents does the law firm need?
We ask you to provide us with all information and documents. This includes, for example, deposit confirmation, wallet statement, wallet printout, screenshots, PlusToken app extract, etc.
What would this cost me?
The large number of similar cases and injured parties would allow us to provide these out-of-court services for you at a reduced flat rate of EUR 499.00.
Why can't the law firm offer a contingency fee?
If you should wonder, why we cannot offer you such a contingency fee, we may inform you that in continental Europe we attorneys are prohibited by law from agreeing on such a contingency fee.
How can I register?
Please click on the following link: https://signrequest.com/r/sign-template/99ac1aee58bb82c407e351185b503b99cf75ec2a7b900615da333341b26da0fe/?p=1
Please enter your e-mail address and mobile phone number via SignRequest.
Please fill in and sign the online form consisting of Client Sheet, Claim Form and Power of Attorney. In the attachment you will find our General Terms and Conditions and the Information on the right of withdrawal.
You can upload your documents by clicking on the "paper clip".
To complete the registration, please enter the SMS confirmation code.
You will receive a copy of the signed documents by e-mail.
How can I pay?
You can pay conveniently and easily by credit card.